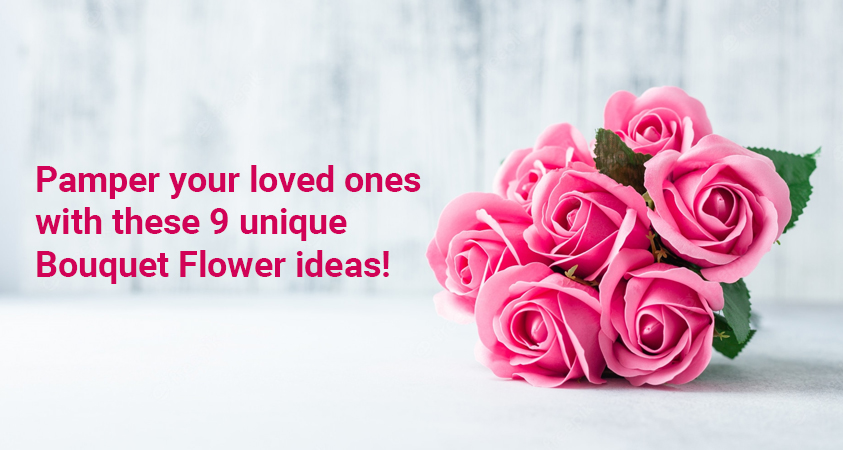 Pamper Your Loved Ones With These 9 Unique Bouquet Flower Ideas!
For centuries, lovers have used flower bouquets to propose to their special ones. This is because the flowers are becoming a way for people to express their true feelings to those they care about. People choose various flowers to express their feelings to their loved ones. You can purchase those lovely romantic flowers from Luxury Flowers Delivery Canada retailers. Let's look at the top 9 romantic flowers that express unfailing love.
What are the top 9 romantic and unique flower bouquets, and what do they symbolize?
Matthiola Incana is a lovely flower representing love. Including these vibrant flowers in flower arrangements for love will amp up their allure exponentially. Concerned about their accessibility? When you need flowers for a lover, you can easily Send Flowers Online in Canada from local online florists and enjoy free delivery.
The stargazer lily is one of the daring choices for a gift to your loved ones. You can give the stargazer lily as a gift to a loved one on their birthday or any other special occasion. Giving a lily bouquet to someone you care about symbolizes that you are thinking about them.
Red Chrysanthemum is a great alternative to red roses for a romantic flower bouquet. Order Flowers Online for Delivery Canada and include red chrysanthemums in your flower arrangements to add a touch of glamour and uniqueness to your romantic love flower bouquet.
Orchids are one of the more delicate and exotic flowers. Orchids have long been associated with luxury and love, dating back to the early 1800s. The orchid flower bouquets can be added to your Brezze Gifts for birthdays or Valentine's Day.
If you want to apologies to your partner, consider sending them a bouquet of purple hyacinths. According to legend, Apollo grew hyacinth flowers from his lover's blood, whom he killed by accident. The flower symbolizes apology and remorse. While the myth is morbid, the flower communicates that you are sorry and seeking forgiveness – which is important!
The blue iris is a flower bouquet with an elegant and classic appearance that is presented to your loved ones. It is also one of the romantic flowers for expressing unconditional love. People give blue iris flower bouquets to their loved ones on special occasions.
Carnation flowers are typically used to commemorate a wedding anniversary. You can give your life partner white carnation flowers. It represents true love, romance, and tenderness. Married couples celebrating their first year together can present carnation flowers to express love and care.
Violets represent loyalty, devotion, and faithfulness. They are the ideal flower to give to a long-term romantic partner or a new partner with whom you have strong feelings.
Couples who have been together for a long time can give camellia flower bouquets to their loved ones. You should purchase a deep red or pink camellia for anniversaries or special occasions.
Incorporating these love flowers into your romantic flower bouquet will break up the monotony and increase their appeal. If you want to gift a bouquet to your special loved one, check out the website of the Brezze Gifts.